Year 'Round Crook County Geocache Roundup Passports

Geocaching is a global high-tech treasure hunt where participants use a combination of online clues and GPS coordinates to find "caches" (hidden containers). The Sundance area has several hidden caches. So get your GPS and get out there!
Click the link below to download the Sundance Geo Caching passport.
We have prizes for folks who find at least 10.  
**ATTN MOBILE APP USERS**
A couple geocaches cannot be viewed unless you are a Premium Member.  Use "Blocked" as the code for those or they can be viewed at www.geocaching.com
---
Crook County Hunting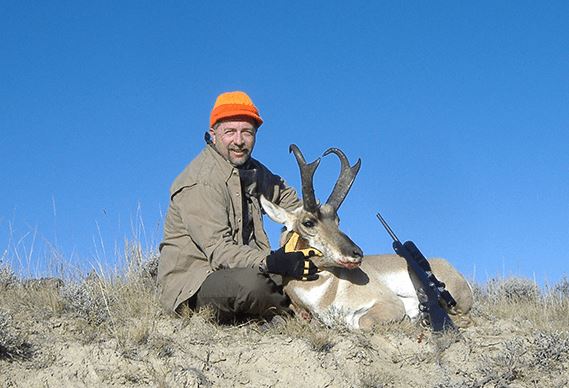 Hunter/Landowner Assistance Program (Sundance is in the Sheridan Region)
Wyoming Game, Fish & Parks - Hunting
Crook County Walk-In Hunting Areas
Over-the-Counter License Sales - Sundance Retail Locations
Sundance Winter Recreation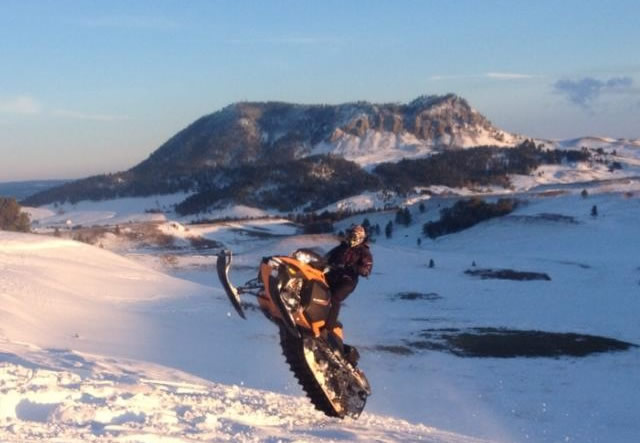 Snowmobiling in the Bearlodge Mountains adjacent to Sundance is fun for the entire family! Ride miles of easily accessed marked trails. Lodging, fuel and food is just minutes away! Also enjoy our art gallery, shopping and learning about Sundance's history at our free Museum in the courhouse basement. See SPECIAL PACKAGES offered below! Wyoming law requires that all snowmobiles must have either a current Wyoming Resident or Nonresident user fee decal prominently displayed on the outside of each snowmobile. Each permit is thirty-five dollars and may be purchased at Off the Grid Sports, 204 Main Street or Rapid Stop Conoco, 565 W. Hwy. 14.
LODGING SNOWMOBILE PACKAGE:
The Bearlodge Mountain Resort offers a special rate for Snowmobilers of $80/night for a studio cabin and $116/night for a Two Bedroom Cabin for a 3 night stay. All cabins are fully equipped with Kitchenettes. Check their website for pictures and bedding arrangements. www.bearlodgemountainresort.com then call 262-689-8547 and ask for their "Special Snowmobiling Rate" of 20% off.
BEARLODGE & NORTHEAST WYOMING SNOWMOBILE TRAILS Map 
BEARLODGE SNOWMOBILE ASSOCIATION
This Bear Lodge trail system is maintained through cooperative efforts of the Wyoming Department of State Parks & Cultural Resources, Division of State Parks, Historic Sites & Trails, the U.S. Forest Service, and local snowmobile clubs and trails.
Seventy-eight miles of groomed, and 9 miles of ungroomed trails located north of Sundance. Machine services and repair available in Sundance. Food and lodging in Sundance and Hulett. Snow depths average 1 feet to 4 feet.
Elevations: 5,000 feet to 7,000 feet
Season: December 15 through March 15 - WEATHER PERMITTING
Season Temperatures: +40° F to -20° F