Our Community - Sundance at a Glance
Annual Christmas Celebration & LIghted Parade - Friday, December 2, 2016!
The Annual Winterfest, held each February is fantastic winter fun for the whole family!! 2017 event is two days -- Feb. 18-19!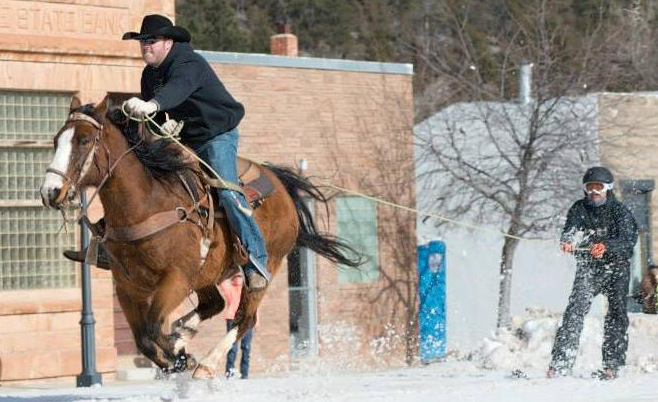 _________________________________________________________________________________________________________________________________________________________________________________
If you are looking for that unique little piece of America you'll surely find it in Sundance. Unparalleled scenery, adventure and history abound. Spend a few hours walking in the footsteps of the Sundance Kid (this is where he got the name) or a few days discovering breathtaking monuments and natural beauty. Nestled between Devils Tower and Mount Rushmore in the heart of the Black Hills, Sundance is the perfect destination for the traveler who wants to see it all.
If it's business you desire, be sure to give Sundance a long look. Serving as the county seat for Crook County, Sundance provides a supportive economic climate and a community that offers unmatched beauty and recreation.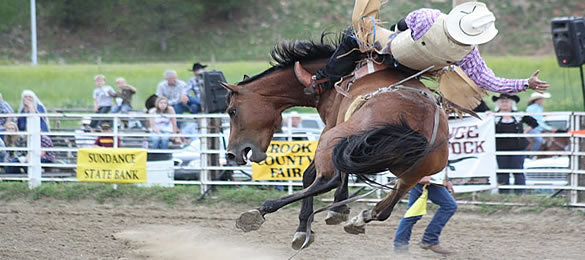 ---
AMAZING RecreatION in the Wyoming Black Hills!
Take the word "boredom" out of your dictionary. You'll find that the Sundance area offers a world of adventure within arms length. Take a walk around Devils Tower, play a round of golf and wet a trout fly while still leaving time to take in a fine meal.
If it's a wilder adventure you desire you're in luck as well. Spend a day plowing through mother nature's finest powder snow high up in the Bearlodge Mountains or skip across the warm water on a ski or a tube at Keyhole Reservior under the warm summer sun.
Whatever your interests, you'll find what you are looking for in the Sundance area.
Crook County & Northeast Wyoming Resource Guide
Popular Activities
Nearly 100 miles of groomed snowmobile trails. Sundance has excellent wildlife watching and hunting opportunities for elk, deer, antelope, turkey and more. Mount Rushmore, Crazy Horse Memorial and the South Dakota Black Hills are within an easy day trip while Yellowstone National Park lies a short day's trip from Sundance and that's just the beginning...
Devils Tower Exploring & Climbing - Take in America's first National Monument by lesiurely taking a stroll around one of the park's paved trails or make one of the most popular crack climbs in the world. Just 27 miles west of Sundance, Devils Tower is don't miss opportunity.


Fishing - Looking for blue ribbon trout streams or some good walleye fishing? Look no further than right here. Sand Creek, just 17 miles east of Sundance continues to provide premier fishing opportunities for rainbow and brown trout while walleye, northern pike, bass and crappie abound just 15 miles to the west of Sundance in Keyhole Reservoir. Cook Lake, just to the north of Sundance offeres a serene setting with excellant trout fishing for all ages.


Hiking & Biking - The Bearlodge Ranger District of the Black Hills National Forest boasts miles and miles of uncrowded trails with breathtaking views for the hiker, mountain biker or horseback rider. The Sundance trailhead are located within 1 mile of Sundance.


Golf - If it's world class golf you pine for, you'll find it here as well. The Sundance Country Club offers a beautiful 9 hole course that's sure to offer an excellent afternoon. The Golf Club at Devils Tower, located in Hulett just 42 miles from Sundance and 8 miles from the monument, is a premiere 18-hole course designed in the footprint of the Tower with breathtaking views in all directions. The Pine Haven Country Club offers a beautiful 9 hole course overlooking beautiful Keyhole Reservoir just 23 miles west of Sundance.